You can store the credentials at the organization level and use them in all the groups that make up the organization. To see the credentials that exist, you have to go to the main page in the tab called credentials.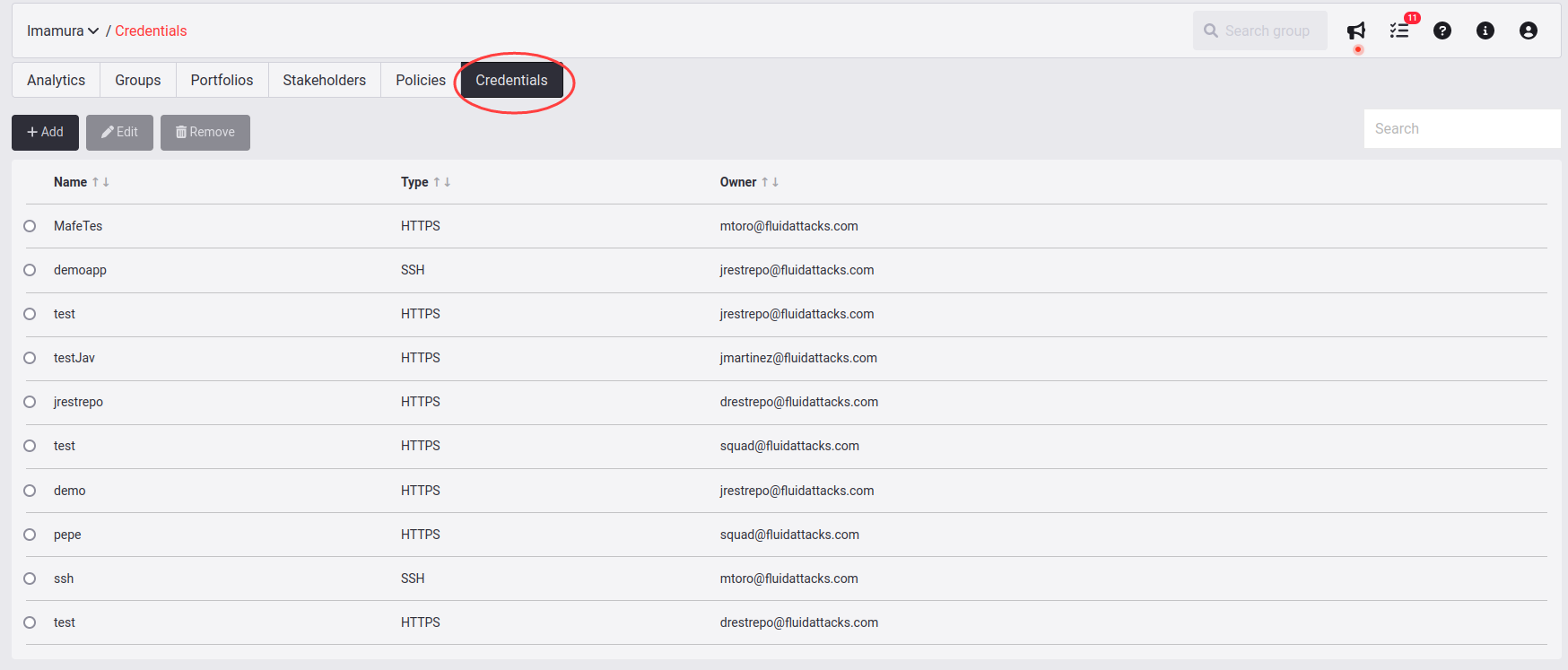 Here you can see the list of all the credentials created in the organization you are located in.
Functionalities​​
Add​
When you click on the Add button, you will get a pop-up window where you can add new credentials.

Here, you will have to enter a unique credential name and select the credential type ( HTTPS or SSH ).
Edit​
To edit an existing credential, you have to select which one you want to edit. A pop-up window will appear, where you have to click on the toggle that says New secrets to enable editing of the credential and change its information.
Remove​
To delete a credential, you have to select which one you want to delete; a warning window will appear asking for your confirmation.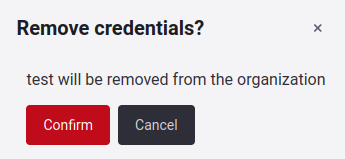 The following are some points to keep in mind regarding credentials:
If the credential is removed, it is also removed from all the git roots used.
When a stakeholder is removed from the organization, then their credentials are removed from that organization.
The owner of the credentials is the last one that edited the credential's secrets.