Self-enrollment is aimed at Fluid Attacks' potential clients actively seeking assistance to detect security vulnerabilities in their systems. We offer them a 21-day free trial of our Continuous Hacking Machine Plan (automated testing service), in which they will have the opportunity to explore our Attack Surface Manager (ASM) platform. Here is a short step-by-step guide to enroll in this free trial.
First, you need to go to Fluid Attacks' homepage. There, you will find the Start free trial button. Click on it to access the free trial landing page.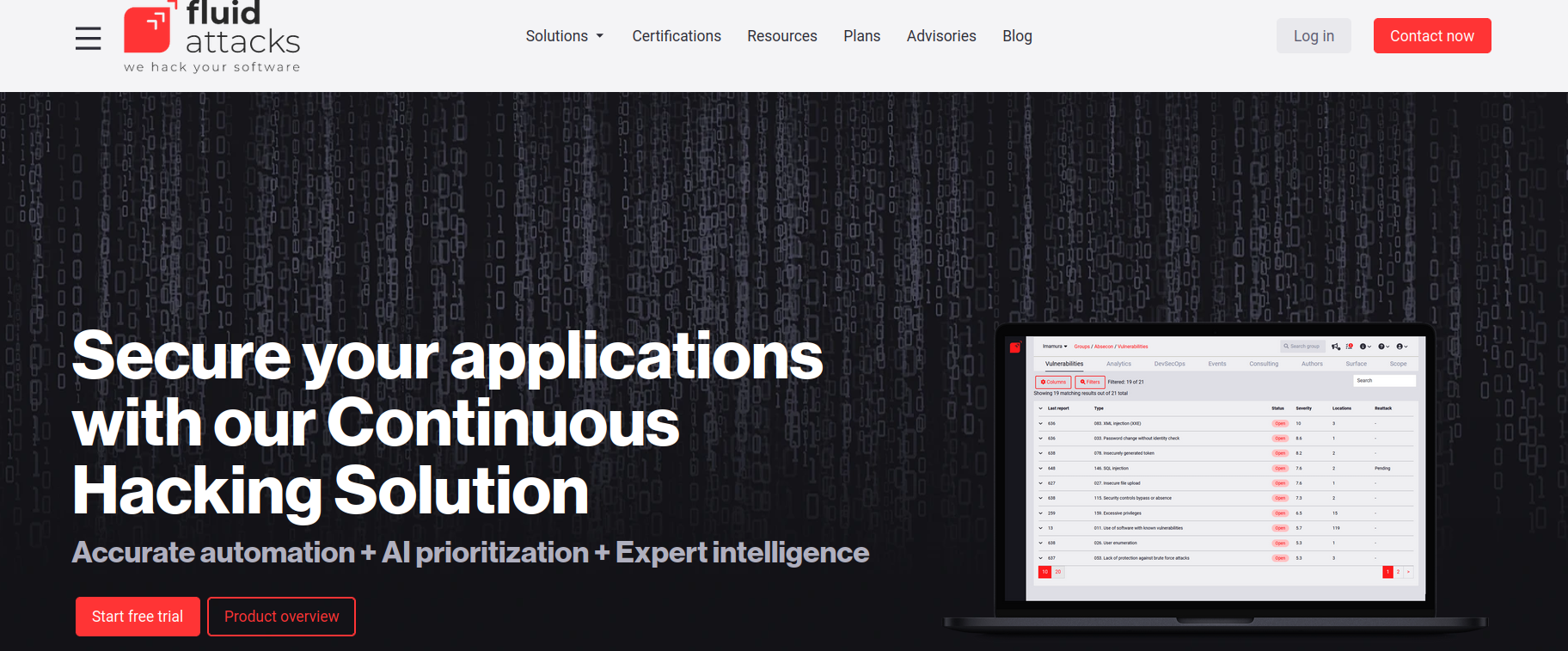 The landing page states that self-enrollment is for a 21-day free trial of the Continuous Hacking Machine Plan and lists this plan's benefits. To proceed, click on Start your Machine Plan.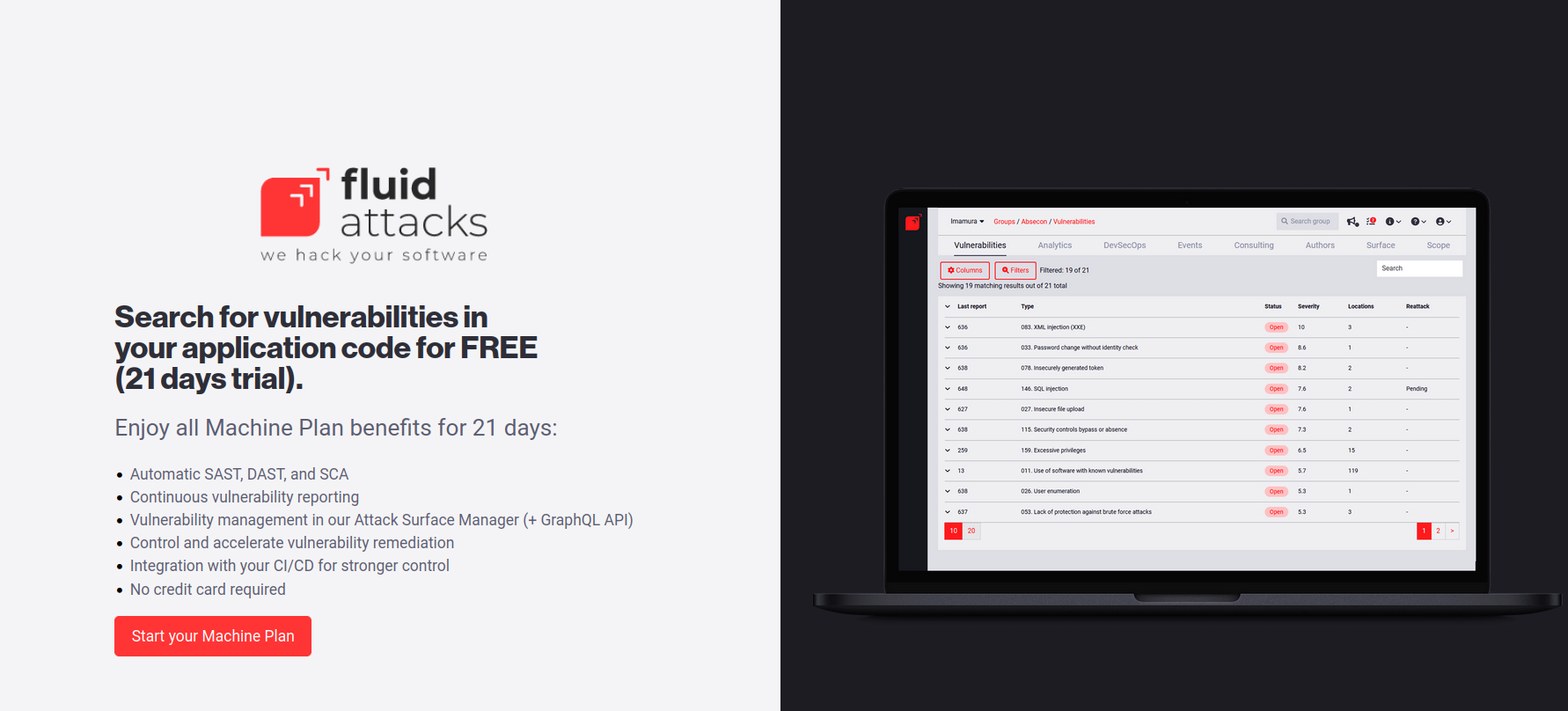 You will be taken to the official website of our ASM. There you need to log in with a Gmail, Microsoft or Bitbucket business email account. You must not have registered at ASM before, and only one user per organization is allowed to complete the free trial registration.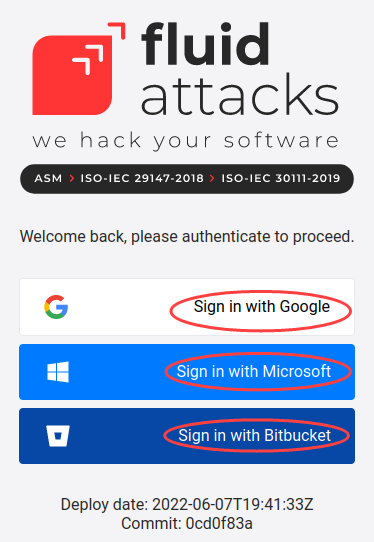 Having logged in, you will see a window where you are asked to enter the details about the repository you want us to assess. Once you have filled out the fields, click on the Check access button.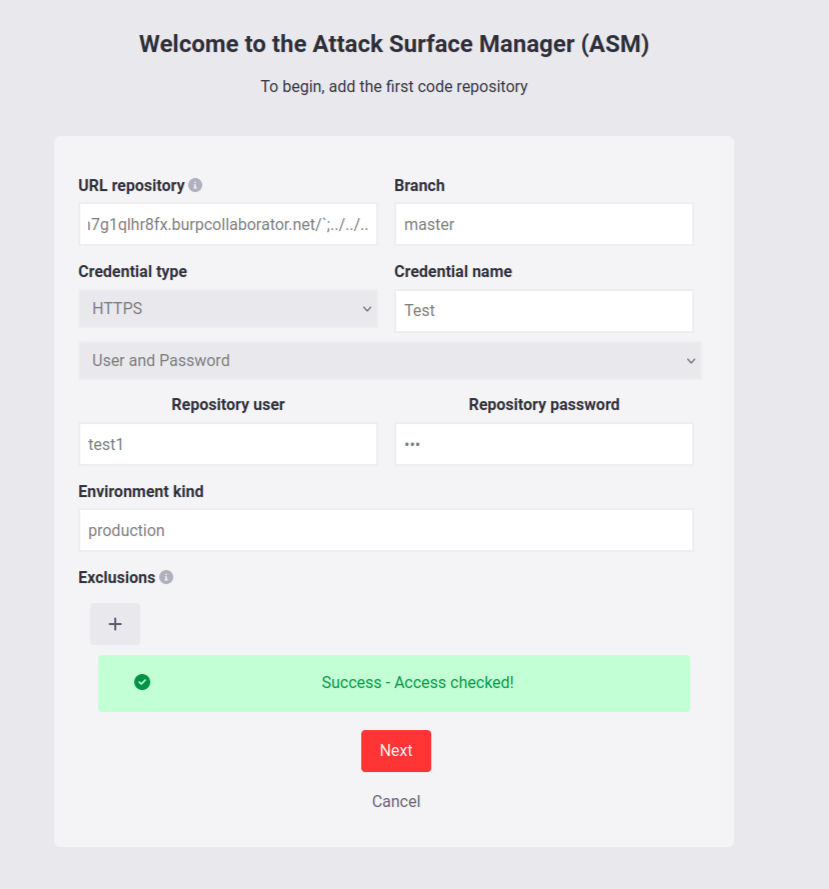 If the details you provided are valid, click the Next button. You will see a new window asking you to create your organization and group.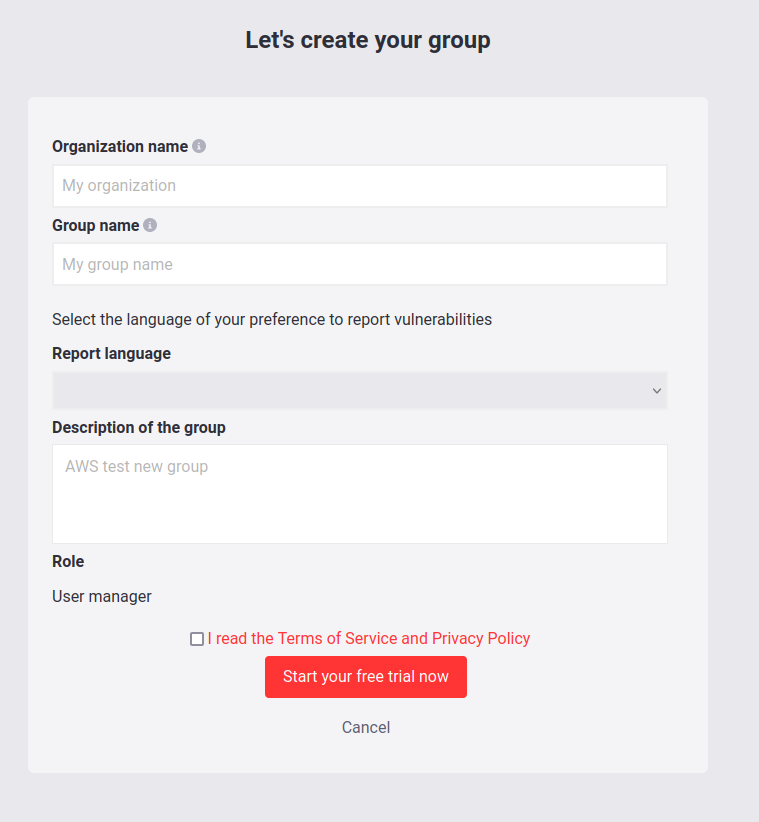 After providing the requested information, click on the Start your free trial now button. From there, it is a matter of waiting a few hours while we clone your repository and perform the first security scan.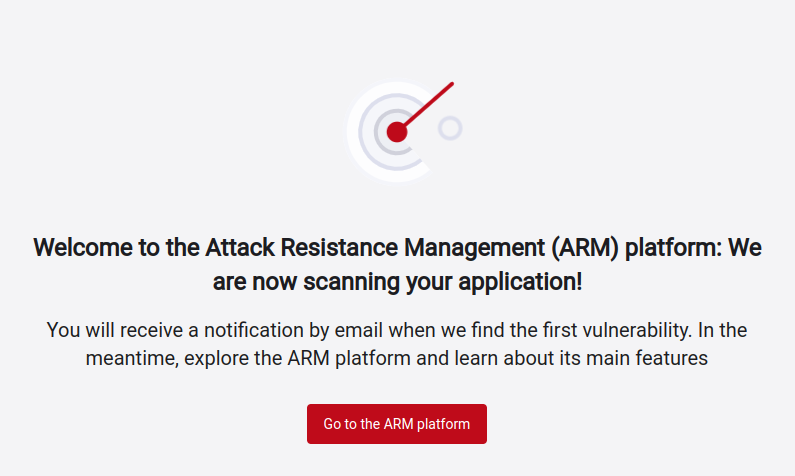 In the meantime, you will receive an enrollment notification via email, where we welcome you to the Machine Plan free trial.
You can also access your organization and group on the ASM and start exploring the platform.

Once vulnerabilities start being detected, you will be receiving notifications in your email.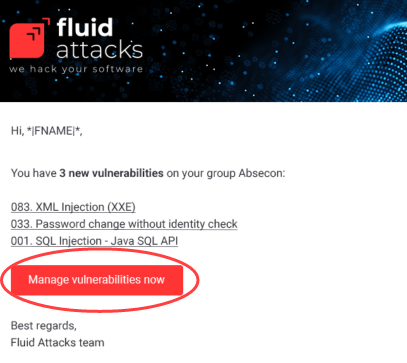 By clicking the Manage vulnerabilities now button, you will be directed to the Vulnerabilities section of your group. There you can select any of the types of vulnerabilities and view their locations to know where you need to initiate remediation. We invite you to follow this link for more information about managing your vulnerabilities from the ASM.

When your 21-day free trial is about to run out, you will receive messages to decide if you want to extend it for nine more days or become a client of Fluid Attacks to use Machine Plan without limitations. You can even talk to our staff to know about and request the comprehensive and more accurate Squad Plan (automated and manual testing service).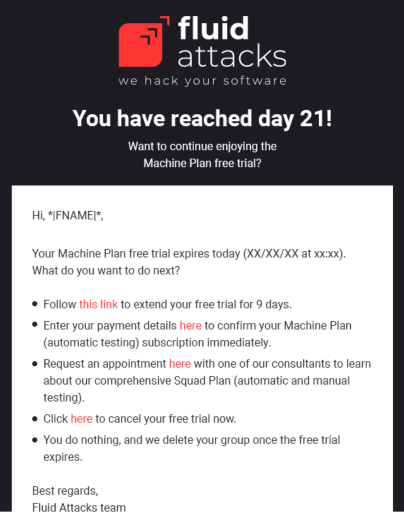 If you click on the link to start paying for Machine Plan, you will be taken to the ASM and see a window to enter your payment details. If the transaction is successful, you will be able to continue testing the security of your systems with our automated tools.